Description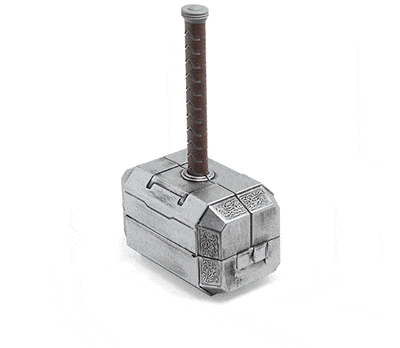 Every man feels like a God in his garage when he's working on that special project or fixing things around the house. It's just what men do, and real men need a manly toolbox. This tool kit is made to look just like Thor's hammer, and is pretty much the manliest toolbox you could get. Wield the power of Thor's hammer and truly feel the power of the Gods flow through you, as you put together that doll house for you daughter.
This amazing tool kit contains a total of 44 different tools all in a molded case that looks just like Thor's hammer, and don't worry, you're worthy enough to pick it up. Inside Thor's hammer has an actual hammer, which also serves as the handle for the tool kit, a tape measure, a level, a screwdriver, a wrench, a ratcheting wrench, 24 1/4″ sockets, a utility knife, and much more.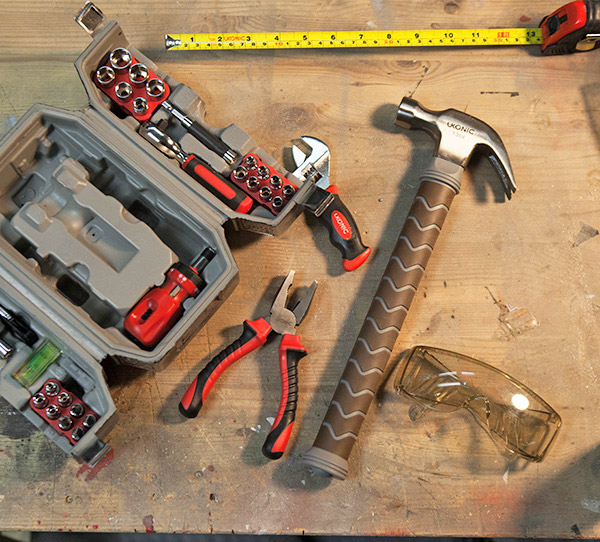 Just open up the base of Thor's hammer to reveal all the tools. Now you can fix the stuff around the house and live out your comic book fantasies at the same time.
This Thor tool set will make you a handyman Avenger. Your tools just sit there in that magical case, looking bad-ass like Thor's hammer all day and when you need to fix something, it's like your super powers engage. At the moment you open it up, a blinding ray of light might even shine out. Probably not, but that's what I'm hoping for.